The Litany of Horrors that is the Shamima Begum Case
Is there anything about this case that isn't a stinking, scary horror?  To start off, ISIS is the stuff of really good apocalyptic films.  To think that there is an group, one of many,  actively fighting to bring the world under an 'Islamic Caliphate', where women are subjugated by rule of  law, gay people are beheaded and flung off buildings, anyone who doesn't follow a strict, psychopathic version of Islam is hunted down and centuries of human rights, progression and civilisation are blown away by the chatter of machine guns.   Add to this the other murders, adults and children starving to death and the complete destruction of properties, communities and countries.   It makes me wonder why human kind feels the need to take a great big dump on any kind of progress with such depressing regularity?
So people are actually fighting to achieve the above nightmare on a global scale, fighters are being lured in from the West and teenage girls are being targeted as they are apparently malleable enough to be convinced by ISIS' extreme form of patriarchal authority.    A "fifteen year old makes a good wife", according to this group (It's not just ISIS to be fair.  For a lot of people, the solution to the evils of feminism is to 'catch em young' or target younger and younger girls who can be moulded into whatever patriarchal fantasy is currently playing out in their minds).   We all watched with horror as  three teenage girls, including Shamima Begum,  left  their families and walked into a non-fictional version  of the Handsmaid Tale without a backward glance, illustrating  the inexplicable lure of ISIS to young people across the world.
Then, three years later,  Shamima Begum decides she wants to come back.   It's not that she was totally wrong to go there, she tells us, but it's no use, the Caliphate isn't going to win.  She's had enough now.   She wants to come back to NHS Britain and take care of her baby.  She's already lost two.  Oh great.  The next challenge was obviously going to be how to manage the public's justifiable fury and the risk of her radicalising other young people in a country where technically her right to her views and her expressions of faith is protected.  But what else can we do?  As a British citizen, she has every right to to come back, if only to face prosecution for joining a proscribed organisation and any other crimes, right? Right?
Her bid to return brought another realisation.    The government – one man in fact , the  Home Secretary – can decide that one is enough of a threat to national security to remove their citizenship, without any kind of discernible, much less transparent, process.  This isn't a citizenship that was given to you when you became a naturalised Brit – it's one that you have had since birth.  And the little problem with an international law that prevents the country from leaving you stateless?  No problem, as long as at least one of your parents looks like you could claim to be a national of another country.  In fact, you do look like and your surname sounds like you could have one of those parents.  Off you go, Shamima. On your bike.  Or stay there, we don't really care ("Quite right!" shouted a million voices on social media "My faith in Britain has been restored!  I thought Britain was looking a little weak for a moment there…").
Apart from Begum herself, there are three main players in this drama.  There's the UK, where she was born, bred and radicalised.  Young British Asians are not the only group  who succumb to the beckoning of ISIS.  In 2015, a 17 year old Austrian girl of Bosnian origin was apparently beaten to death  as she tried to escape the ISIS in Raqqa, Iraq, to where she had deflected two years earlier.
Then we have Syria.  Syria, like a number of other countries in the Middle East, is in the midst of a civil war preceded by the 2011 Arab Spring uprising against oppressive, corrupt governments.  We all thought it was fabulous that these poor people were finally taking a stand against their awful governments.  So fabulous, in fact, that Western government including the United States and the United Kingdom under Obama's and Cameron's leadership decided to  do their bit to help the cause.   Unfortunately, instead of the  utopia that is Western style democracy,  the uprisings led to disjointed states encompassing rebel factors  in various regions  and, devastatingly the Islamic State, the latest incarnation  in a long line of Islamic fundamentalist nutters that seemed to flourish following the war on terrorism/Iraq/9/11, wreaking havoc all over the place.  Predictably, Western powers are not willing to sink resource after resource into resolving the problem, despite their initial involvement.  You can barely get them to connect the dots when they see the refugees streaming in from these regions.
The people of Syria are being hit from every direction – their own governments, ISIS, Western sponsored weaponry and whatever other aspiring despot in the area.  Sullen faced Begum, speaking like a particularly idiotic and vulnerable teenager from Twitter (which is essentially what she is) sounds like exactly what they need right now (NOT! for those of you who need me to break down my 1990s-style wit).
Bangladesh, the third player,  woke up one morning to find itself being fingered by the Home Secretary, and not in a good way (if there ever is a good way; I imagine a bedside table signed, written, reviewable and revocable (verbally and in writing)  consent would be necessary).  I wonder if they were completely surprised that the Home Secretary announced  to the world, apparently without consultation with them, that 'don't worry, it's all alright.  She is a Bangladeshi citizen after all.' or whether officials were sitting around in various state offices, watching the situation very closely,  'wishing they would' as they say in the US reality TV shows.   As several people have pointed out, Begum has never even attempted to claim her alleged citizenship from Bangledesh or even visited the country.  Quite apart from legal issues, many people have wondered why on earth Bangladesh should be obliged to take any responsibility for her.
It was reprehensible for Begum to join ISIS – to have any understanding of what they have done and what they stand for and decide 'Yup! That's the life for me!'.  If you can sense a 'but' coming, you are right  but I don't say this lightly.  It is not a token precursor to some up-my-own-arse liberal posturing.  What was it that convinced her  – a dedication to what she thought was Islamic fundamentalism or some warped version of identity politics where murder and mayhem is perfectly okay with her as long she and people like her get to win in the end?
I am no expert on radicalisation but I'm willing to place a small bet (let's face it, that's easier than doing the actual research) that disenfranchisement and Islamophobia has something to do with it.  I know there's a difference between imperfect foreign policy gone wrong and murderous terrorists but no one has ever explained to me the why UK victims of terrorist attack are somehow more innocent than Middle Eastern civilians who are constantly under attack.   Because I am British and live in Britain, I know who I'd want the state to protect  in a choice between the two but is that kind  inherent favouring of your own and protecting your own interests really what patriotism is about?
We live in a Britain where Muslims, despite never knowing any other home but Britain, are supposed to live in a constant state of gratitude because they don't live in a 'Muslim country', including countries to which they have absolutely no connection to.   "You lot take the piss!!!!" people rage behind the safety of their computer keyboards and screens "We/you would never have these freedoms in Saudi Arabia or some other godforsaken country in the Middle East!".  Well…..take it up with Saudi Arabia then.
Matters are  complicated and far beyond the scope of this article but ever since 9/11 there has been a rise of Islamophobia and a revival of visible and Orthodox variations of Islam that seems to make some non-Muslims uncomfortable  (not that I'm comparing the two) as well as terrorist attacks and Western intervention gone wrong, by way of understatement.   As a result, I think, a  lot of people are now completely uninterested in the fact that Begum was radicalised and, some say, groomed  as a minor. I'm not sure how I  feel about it myself.    Is it relevant or is this one of those things that is so bad  (happy to join a crowd of slave-taking, kidnapping, acid dousing murderers) that her  level of minority at the time she left doesn't matter?  What about the fact that she has not been convicted of anything, whether joining a terrorist organisation or any other crime?
Also, there are the risks, which I honestly thought the government would be more focused on managing in the event that she does end up in the UK.  There is the remote possibility that she is a double agent and the less remote possibility that she will radicalise other young people to, if not escape to ISIS, commit and incite acts of local terrorism.
But, for me, perhaps the scariest thing about this case is  the potential for a two-tier system of British citizenship, as coined by Shiraz Maher, an expert on radicalisation.  I'll be brief with this part of the essay because so many people articulated this worry before my mind had a chance to settle on what was bothering me.  Essentially, as I've alluded to above, this seems to solidify a type of discrimination in that if Begum did not have immigrant parents or other traceable ancestry which was not  (white) English, nobody would be scrambling around trying to make an argument, which Bangladesh now disputes, that she has a second citizenship and is not being made stateless.   As one article put it, what happened to her could happen to some of us, but not all.
"Well, don't join a death-cult then!" the jubilating masses countered.  But who's to decide what the government will say is unacceptable in the future? And even more worryingly, in light of the Windrush scandal, can you trust the government not to abuse this power?  People love to conflate issues and bring up their immigration stories at any chance but I believe the position is that people who are not British citizens can be deported from this country  for serious crimes, as defined by legislation.  Naturalised citizenship is apparently conditional and can potentially  be revoked.  In the Windrush scandal, the people affected were, in many cases citizens but  lacking documentation.  In a cynical bid to increase deportation figures, they were targeted when officials knew or should have known that they had a right to be in this country.
The next logical step of the hostile immigration policy, headed under 'We Don't Want You Here So We'll Find Any Excuse to Get You Out' or even 'Getting You Out May-No-Pun-Honest win us more votes' may be to strip people of their citizenship on the strength of being accused (admittedly in this case with pretty strong evidence) of a crime that is considered to be detrimental to national interests.  Dancing around like an idiot, painted red, in front of the American embassy, in a protest gone wrong which has now been reduced to four people  and enthusiastically shouting "Death to Trump!" – could that be deemed unacceptable enough to put someone's citizenship in jeopardy?
But even if my mad conspiracy theories are just that, the recent exercise of power by the Home Secretary is still discriminatory.  What astounds me is the number of people of colour hailing this decision as if they have not thought of these ramifications.  In the middle of a discussion with a friend  about this matter, she announced that she was definitely going to make sure her children had dual citizenship.
I was baffled, dear readers, baffled.
Thin on the Inside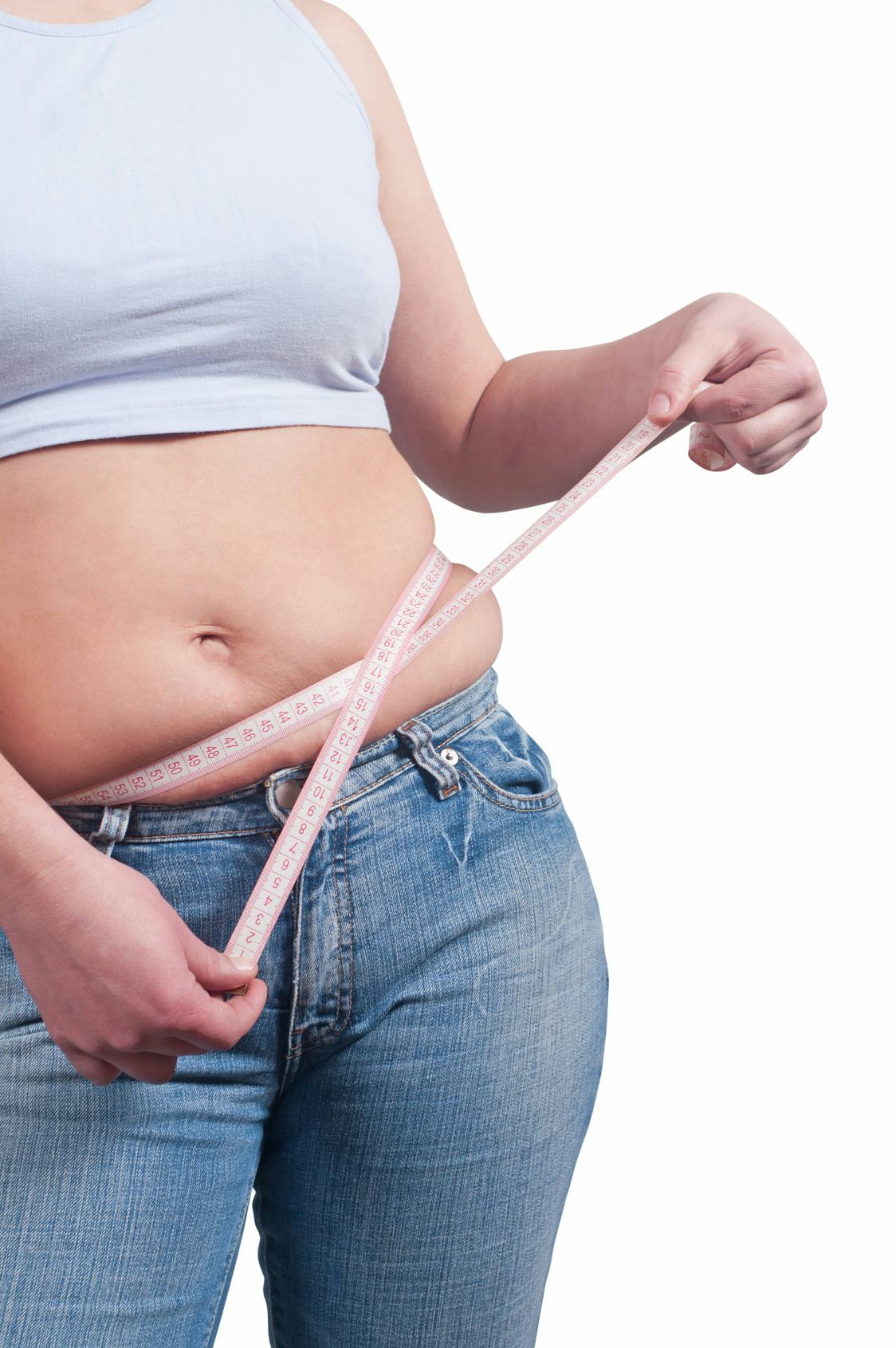 On to the more mundane.  I desperately want to lose weight.  Any loss between half a stone to a stone and a half would be gratefully accepted.
I don't have the self-esteem issues that comes or  may come with always being fat in a society that thinks of itself as thin, but in the majority is really quite overweight.  In a way, I still think of myself as a thin person and am frequently and unpleasantly surprised at my own unprepared reflection (or photograph).  By that I mean that I often prepare myself before looking in the mirror – by strategically sucking in  my mid-section, bending my knees, swinging my hips in the opposite direction, placing my hands on my waist and slightly turning sideways, all in an effort to convince myself that 'it's not that bad.'  I get a bad shock when I catch myself in the mirror slumped over,  tummy rolling over crotch.  Or when I'm lying in the bath and said tummy is still a dome because there's no doubt that I feel like a failure.
This is probably because my fat is due to failure.  I lost the 'baby fat' and then put it back on again.  This was all due to overeating, by the way.  There are no glandular issues, unhelpful husband or lack of opportunity to exercise – just greed and emotional eating.
There is also a race and age issue.  I am now black, nappy, middle-aged and overweight.  No one admonishes me for announcing that I'm going on a diet.  No one marvels at my figure, especially when considering my erratic eating habits.  No one argues with me about what a real black figure should look like and whether I am trying too hard to emulate Western beauty standards.  In terms of looks, I am completely unremarkable and I now realise how much of my 'specialness' was wrapped up in being tall, thin and constantly being told I should "consider modelling".
I now understand that people with more than a little extra fat aren't enviably free from worries about their weight, as I thought.  They haven't just 'given up' and decided to eat what they want.  They probably start a new diet every week , just like me, and spend the entire day strategising, refusing treats, only to lose the battle at 9:52 pm with half a packet of inferior biscuits hiding behind the kids' Haribos.  Clothes shopping is now an exercise in caution and managing expectations, instead of a naughty pleasure, as I now know that almost everything I try on will be unsatisfactory and I'll have to settle for being able to button it up and not looking horrific.  Sadly, I've realised that leggings and flowing, chiffon tops are not as comfortable as they previously looked on other people and that as sizing goes up, proper fitting seems to go down.
An objectionable man who I once knew complained about the 'real women' Dove advert a few years ago.  Why aren't women who work hard at their figures real, he asked, missing the point, as usual?.  I told him that women shouldn't have to slave away their precious hours obsessively working out and dieting in order to be considered valuable and that was the purpose of the ad (I didn't.  I muttered something significantly less coherent but I'm sure my heart was in the right place), smug in the assumption that I wasn't one of those 'real women'.  I chose to work out and maintain a slim figure but I was damned if I wasn't going to fight for my larger sisters.  God, I was such an arsehole.
Ps  I still want to lose weight.  I promise to be quietly and humbly thin this time.  Any loss between half a stone to a stone and a half would be gratefully received……
7 Types of Ninjas That I Hate
I hate….
A "what was she wearing" ninja
A "it's funny but there were actual real economic reasons for slavery" headass no-shit-Sherlock ninja
A "what happened was horrible, of course,but don't you think the Nazis were brilliant at X, Y  and Z" ninja
A "Catholics aren't real Christians anyway but the KORAN instructs Muslims to carry out jihad" ninja who couldn't pick  a Koran out from a pile of Peter Rabbit books ninja
A "Boys may have a lot of energy but little girls are just AWFUL" demonising demon ninja
A "men aren't trash but if you step into a man's apartment (I don't care which man) without a samurai sword, you only have yourself to blame if you are attacked" know-your-responsibilities ninja
A "Oh, I'll never remember that" ninja in relation to any non-English name regardless of how few syllables or letters the name actually has
Bonus
"Women are the worst bosses" – a ninja who has been self-employed for the last 15 years.